April 23, 2019
5 Reasons You Should Stay At a Bed & Breakfast (Instead of a Hotel)
By: Donafaye Zoll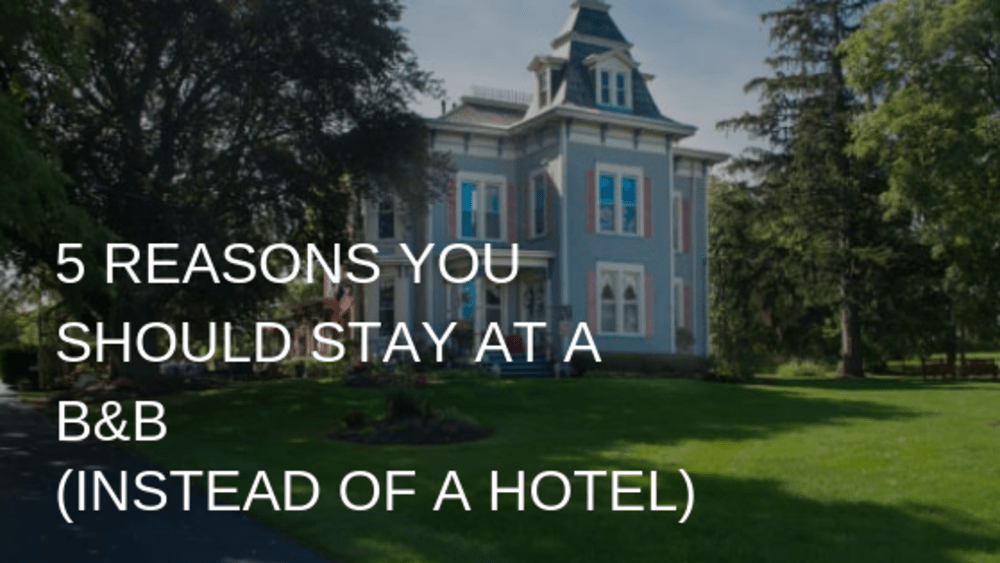 We know that travelers have more lodging options to choose from than ever before. While vacation rentals, big box chains, budget motels, and boutique hotels all have something to offer their guests, we think there is something special about choosing to stay at a bed & breakfast. With their unique charm, delicious breakfasts, and knowledgeable innkeepers, bed & breakfasts offer guests a personal, one-of-a-kind hospitality experience you can't get anywhere else. Here's five reasons we think you should book a stay at a bed & breakfast instead of a hotel.

1. You Know the Property Has a Story

When you book a room at a bed & breakfast, you know you will be staying at a property with its own unique history and story. For example, the history of the Sutherland House Victorian Bed & Breakfast dates all the way back to 1885, when Henry C. Sutherland built this gorgeous Second Empire Victorian home on a 50-acre parcel of farmland in Canandaigua. Henry lived on the estate with his wife, Lillian, while building a career as the Vice President of the Canandaigua Tin Company and serving on the Board of Directors for the Canandaigua First National Bank. Over 100 years later, Henry and Lilian's beautiful home has been completely renovated and restored to become the Sutherland House Bed & Breakfast. Now, we welcome guests to relax by the crackling fireplace in our Victorian-era parlor or roam our lovely gardens beneath the 200-year old copper beech tree. When you stay with us, you are staying in a piece of Canandaigua history.
2. Each Room is Unique

You know the feeling: you step into a room at a motel or chain hotel and think, haven't I been here before? The rooms in these lodging options tend to look eerily similar. That will never be the case if you stay at a bed & breakfast. Every room at a B&B is individually decorated with its own unique character and design. At the Sutherland House Bed & Breakfast, we boast five charming, Victorian-inspired rooms. In the Rose Garden Room, you'll feel as if you stepped into a beautiful garden paradise. The plush luxury of the Parker House Suite will leave you feeling like royalty. And in Lillian's Loft, you'll enjoy the relaxing blue and white color scheme and the heart-shaped whirlpool bath.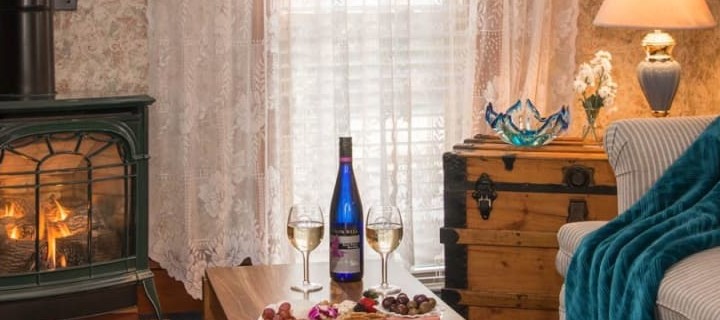 3. The Innkeepers are Local Experts

The friendly and knowledgeable B&B owners are always available to help you with any questions you may have during your stay. Looking for a good place to eat? Curious about the best hikes in the area? Searching for the perfect family-friendly activity? Need directions? Whatever it is you need, the innkeepers are local experts who are more than happy to help you plan the perfect vacation. Check out our blog for more help with planning your trip to the Finger Lakes area before you check in.
4. The Breakfasts, Obviously

When you stay at a bed & breakfast, a delicious and lovingly-made breakfast is included with your room. At Sutherland House, we pride ourselves on our gourmet, three-course breakfasts served in our elegant Victorian dining room. For the first course, you'll enjoy a fresh fruit dish, as well as an assortment of juices, coffee, and/or tea served in your own teapot. Next, we serve you a variety of freshly baked scones, pastries, biscuits, muffins, or breads along with a Greek yogurt sundae or vegetable dish. The main course changes every day, but some of our favorite dishes include:
Ham, spinach, & cheese quiche
Strawberry cheesecake French toast
Carrot cake pancakes with house-made cinnamon syrup
Italian eggs benedict on house-made English muffins
Lemon ricotta crepes with blueberry sauce or apple and brie crepes with fruit compote
Our lavish and filling breakfast is guaranteed to fuel you through your day of exploring the beautiful Finger Lakes region.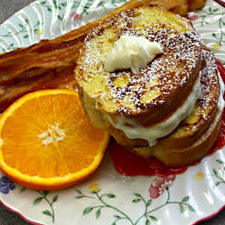 5. The Amenities, Packages & Special Offers

Innkeepers will go out of their way to personalize your stay and make sure it is as memorable as possible. Most often, additional amenities such as free WiFi, free parking, snacks and beverages are all included with your stay. Many bed & breakfasts offer a variety of packages, special offers, discounts, or add-ons to give your trip that little extra something. For example, at Sutherland House, we offer a Sweetheart Package where we will treat you to fresh roses, chocolate covered strawberries, and a bottle of sparkling cider upon check-in. In addition, to help you celebrate a special occasion, guests may select a white, yellow, or German chocolate cake with a personalized message. We also offer midweek discounts and winter specials that can help you save on your stay.

Do we have you convinced? If you are planning an upcoming trip to the Finger Lakes Region, book a stay at the charming and historic Sutherland House Victorian Bed & Breakfast in Canandaigua.