February 25, 2019
The Best Festivals in the Finger Lakes
By: Donafaye Zoll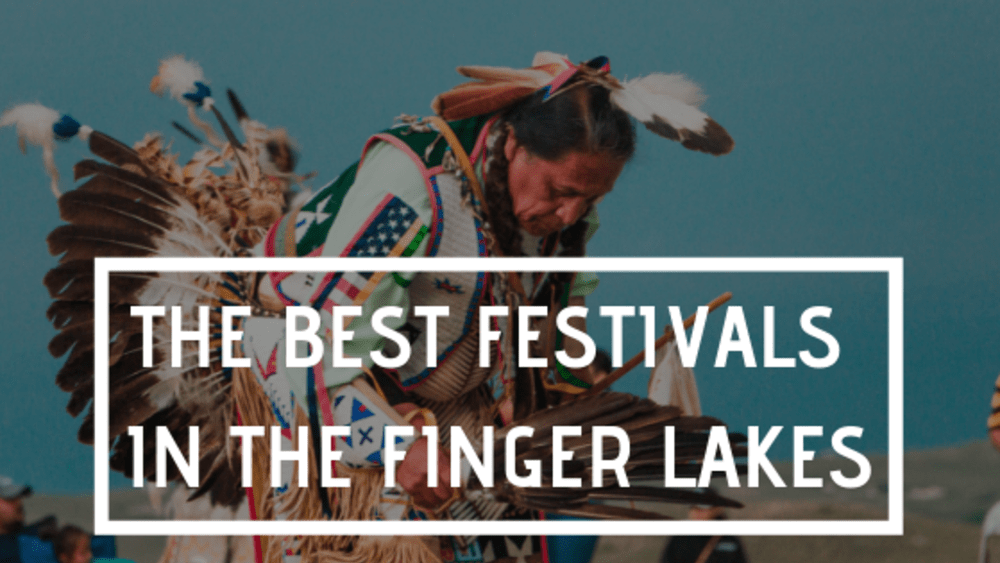 Canandaigua and the surrounding area host many incredible festivals & events year round. From wine tastings to Christmas markets, here are 5 amazing festivals we think are well worth a trip to the Finger Lakes. Just remember to book a stay at the Sutherland House Victorian Bed & Breakfast for a charming and relaxing homebase during the festivities.
Spring Carnival Weekend
Spring Carnival Weekend is the ultimate grand finale to winter. Held at at Bristol Mountain in Canandaigua, this festival allows attendees to hit the mountain and enjoy the slopes one last time before the snow starts to melt. Bristol Mountain is known as the premier ski resort in the Finger Lakes region, boasting 138 skiable acres that include 1,200' of vertical jumps, 2 high speed quad lifts, and state-of-the-art snowmaking. Attendees at Spring Carnival Weekend can participate in a variety of fun races, including the thrilling Race to the Summit and a Banked Slalom course. In addition, there will be scavenger hunts, tubing, arts & crafts vendors, and of course, plenty of delicious food for sale. This year's Spring Carnival Weekend happens March 17th and 18th, 2019.

Roses and Rosés
"Rose Month" at the Sonnenberg Gardens begins in June, when more than 2,500 gorgeous roses bloom throughout the property. To celebrate the peak blooms, Sonnenberg hosts the Roses and Rosés Festival, where you can explore the historic garden and mansion while sampling food and wine from throughout the Finger Lakes region. Located just blocks away from downtown Canandaigua, Sonnenberg is a serene oasis featuring lovely period architecture, beautiful themed gardens, a lush greenhouse, and a stunning Queen-Anne style mansion. The Roses and Rosés Festival is the perfect excuse to admire the lovely flowers, sip delicious wine, and maybe even bid on amazing gifts at their silent auction.
Ganondagan Native American Dance & Music Festival
Ganondagan Native American Dance & Music Festival is the region's finest celebration of traditional and contemporary Native American culture. Located in Victor, Ganondagan is the only Historic Site in New York state dedicated to Native American history and culture. At Ganondagan, you'll learn about the culture, art, agriculture, and government of the Seneca people. The influence of the Seneca people continues to be felt today in our modern understandings of equality, democratic government, women's rights, ecology, and organic eating. Come to the Native American Dance & Music Festival to celebrate this rich history and support the local Native community. The Festival is typically held at the end of July.
Naples Grape Festival
If you are in the Finger Lakes in September, kick off harvest season at the Naples Grape Festival. The festival has been held every fall since 1961 and continues to emphasize all things local: local wine makers, local artisans, local music, and delicious local cuisine. It also hosts the annual Greatest Grape Pie Contest, where local bakers compete with their tastiest best grape pies. At the festival, you'll find all sorts of delicious grape-based delicacies as well as a variety of other mouth watering foods and fine wines.

Granger's Homestead Christkindlmarkt
Though the Granger Homestead and Carriage Museum is worth a visit in every season, it is especially magical during the holidays. At Christmas time, the halls of this historic Federal-style home are decked with beautiful trees and wreaths decorated by local schools and community organizations. This is also a great time to take advantage of Granger's carriage and sleigh rides. Make sure to pay a visit to their Christkindlmarkt, a traditional German-style market where you can stock up on holiday gifts, baked goods, and so much more.

Planning a trip to Canandaigua for one of these events? Book at stay at the Sutherland House Victorian Bed & Breakfast to experience exceptional hospitality and historic charm in the heart of the Finger Lakes.